It's fair to say that Mambo is in the business of making magical moments to remember, so much so that it's almost become par for the course. Except this week we really stepped things up with the surprise arrival of world-famous street artist, Alec Monopoly. The New York man with a spray paint can came to sunset strip on a mission: to create a one-of-a-kind, priceless mural inside of the Mambo building and well, he didn't disappoint!
Head to toe in black; custom top hat perched on his head and Mr Monopoly chain dangling around his neck, first he sat down to a quintessential Mambo dinner alongside the Solardo boys, who were in town to play the official Fisher at HÏ Ibiza pre-party. As the sun went down in the distance, the hierbas was cracked out and then when Solardo jumped over to man the decks, Alec got to work. What unfolded was a masterpiece in real time; a bona fide Alec creation forever installed on the Mambo walls.
He painted one of his signature moustachioed Monopoly Men wearing a red bow tie and brandishing a bulging bag of dollar notes. Remarkably, it took him no time at all, and before long an artwork had appeared before our eyes. In the past, Alec's work has been bought by the likes of Miley Cyrus, Snoop Dogg and Iggy Azalea, so we count ourselves in good company!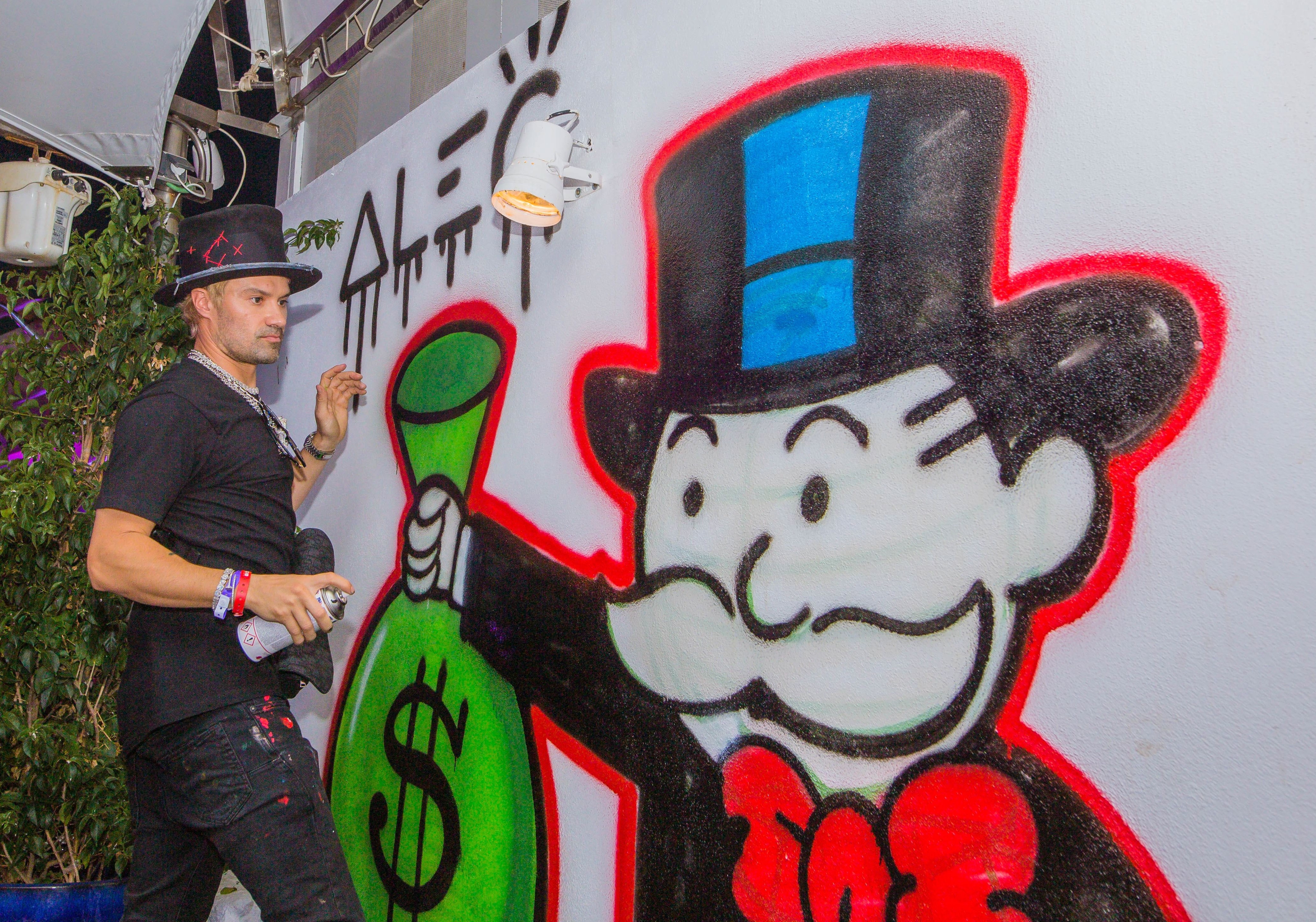 But the night didn't end there for the legendary street artist, who is blessed with many talents. After finishing the custom mural, he hopped into the Mambo booth for a b2b with the Solardo boys and more shots, cementing his place in the Mambo history books for creating one of the most memorable nights ever!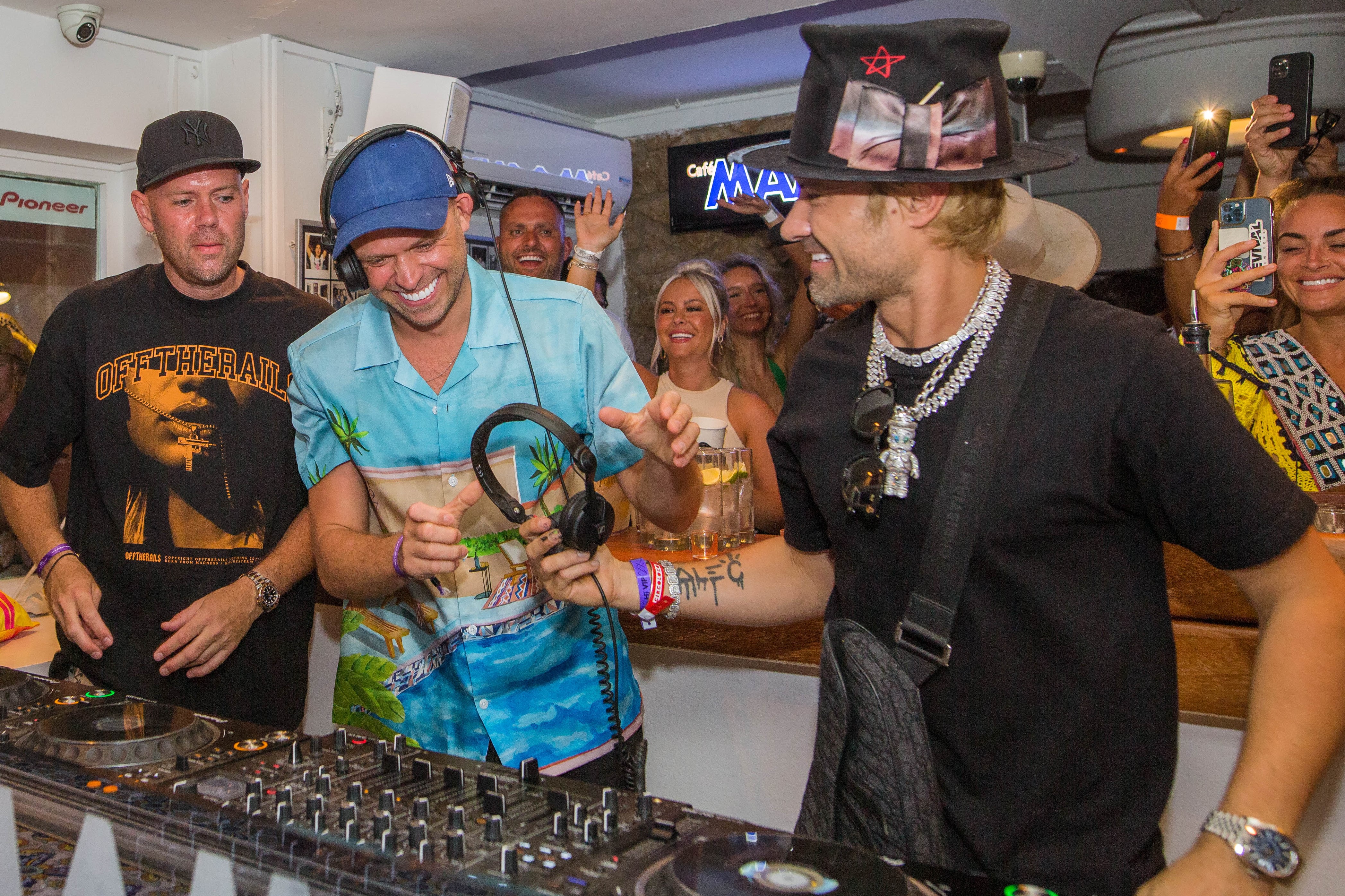 Head down to see the unique Alec Monopoly creation for yourselves, it's located next to the Mambo booth on our partially covered terrace. Can't wait for you all to see it!